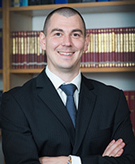 Jim Chessell
BSc (Hons) Quantity Surveying, ICIOB
Director
BKAsiaPacific (Singapore) Pte Limited
Quantity Surveyor
Key experience:
Over 20 years in
construction industry
Over 20 years experience in the construction industry, 6 years of which have been in Singapore.
Professional
Quantity Surveyor / Project Manager throughout the
project life cycle
Professional experience covers both quantity surveying and project management/employer's representative on a wide range of construction and civil engineering projects in both the private and public sectors. Such experience covers the full project cycle from feasibility studies, cost planning and preparation of bills of quantities/pricing schedules and tender and contract documents through contract administration to final account and closeout.
Commercial Management
Created a commercial department within an existing Housing Association, having formulated and successfully implemented a plan covering all commercial activities, including governance, annual capital and revenue budgets, commercial risk, contractual disputes, procurement and KPI's.
Commercial and
contract advice and expert witness assistance
Now specializing in claims assistance and advising clients on how to tackle fundamental business and contractual matters. Direct focus centres on claims avoidance and trying to prevent disputes. However, is also regularly involved in financial negotiations, delay analysis, quantum calculations and dispute resolution (with involvement in mediation, adjudication and arbitration proceedings). Also works under the direction of and assists expert witnesses in arbitration cases, and also advises on more traditional QS activities such as measurement, contractor/client negotiations, progress claims and the Singapore Security of Payment Act.
Contact Jim Chessell