The origins of BKAsiaPacific ("BK") go back to 1983 when John Battersby, the current Group Managing Director of BK, arrived in Hong Kong to set up the Hong Kong practice of Battersby, Old and Associates, a partnership in the United Kingdom involved in project management, commercial and contract management and quantity surveying. In 1985, Battersby Kingsfield Limited (formerly Battersby and Associates Limited and subsequently re-named BKAsiaPacific (Hong Kong) Limited in 2017) was incorporated in Hong Kong.
In 1997, Battersby Kingsfield incorporated its operating company in the Philippines.
In 1999, Battersby Kingsfield and Burns Associates (who had companies operating in Hong Kong, Thailand, Vietnam and Cambodia since 1988, 1990, 1996 and 1998 respectively) took over the management of the operations of J.D. Kingsfield (Far East) Limited in the Asia Pacific region in 1999. In 2000, BKAsiaPacific Limited was established to develop and expand the businesses of its subsidiaries and associated companies throughout the Asia Pacific Region. (Burns Associates withdrew from the BK Group in 2017 and BK's subsidiaries and associates adopted the Group name BKAsiaPacific.)
Since the formation of BK, further operating companies were incorporated in: Singapore, in 2000; Malaysia, in 2001; Shanghai, in 2001; and Macau, in 2005.
In 2009, BK SURCO Limited was incorporated as a joint venture between BKAsiaPacific (Hong Kong) Limited and SURCO Ltd, the information business of the Chartered Institution of Civil Engineering Surveyors to provide commercial and contract management training, advice and assistance for employers of construction personnel, in particular the professional development of their personnel.
From its base established in Hong Kong over 30 years ago, BK has grown to comprise a Group of companies operating from 5 offices across 6 countries in the Asia Pacific region and employs over 150 staff.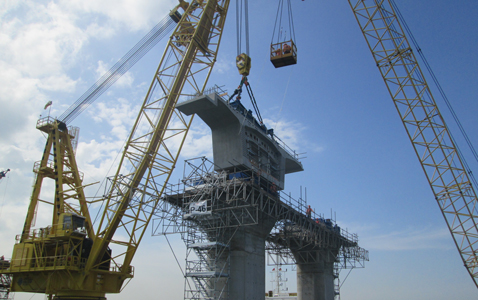 Each of the offices operates independently to serve clients locally but also has a group wide services network so that expertise can be provided in any particular location by utilizing the resources within the BK Group as a whole.
Through its operating companies, BK provides a comprehensive network of construction consultancy services to the local and international construction industries, comprising: Commercial and Contract Management; Dispute Resolution; Project Management; Planning, Programming & Scheduling; Quantity Surveying; and Training and Professional Development.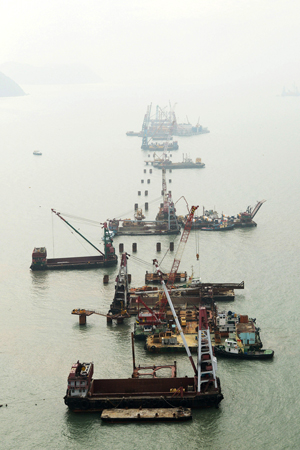 BK employs professionally qualified and experienced Quantity Surveyors, Cost Engineers, Civil Engineers, Mechanical and Electrical Engineers, Architects and Planners (Programmers/Schedulers) to provide our clients with the necessary expertise and depth of knowledge and experience to suit the particular services they require.
BK's professionals have in-depth knowledge of and experience in commercial and contractual issues, procurement and management of risk in all types of contracting and business environments.
BK offers a complete project management, commercial and contract management and advisory service to the construction industry from project inception to completion, handover and acceptance.
BK's clients include Government Departments, Public and Private Employers, Architectural and Engineering Consultants, Contractors, Subcontractors, Suppliers, Insurers, Loss Adjusters and Lawyers.
BK's project experience covers building, building services, civil engineering, energy, industrial, mechanical and electrical engineering, oil and gas, petrochemical / process, telecommunications, transportation, water.
BK is dedicated to maximizing benefits for its clients from the contracts they enter into whilst minimizing their downside risk, cost effectively, professionally and commercially.
These objectives are achieved through the provision of professional services designed to suit its clients' requirements at any stage of a project cycle.
We bring with us the expertise earned through many years of hands-on experience. This experience has helped us earn the confidence and trust of our clients internationally who have entrusted us over the years with important consultancies on some of the largest projects in the world.