BK is dedicated to a quality policy that will assure that its services fully meet the requirements of its Clients. We operate under the disciplines of a Quality Management System conforming to ISO9001:2008.
Our objective is to achieve the highest Client Satisfaction reasonably achievable. Commitment to supporting managerial and operational systems is essential to realising that objective.
Our aim is to position ourselves as competent and reliable service providers for the construction Industry who add value to our Clients' businesses. We want the name BKAsiaPacific to be synonymous with integrity, reliability and professionalism.
To achieve these aims requires continuing commitment from us all (i.e. shareholders, directors, employees alike). In particular:
our directors lead by being open to change for improvement, setting reasonably challenging targets and being open with Clients, employees, shareholders and suppliers as to what they believe is achievable and should be expected;
we anticipate Clients' requirements and consistently try to exceed their reasonable expectations;
we strive to maximise the potential of our people by developing their skills, knowledge and experience;
we encourage our people to communicate effectively and share ideas with one another, Clients and suppliers to enhance efficiency and the effectiveness of our services through team work; and
we are committed to innovation and look to adopt new technologies and practices to improve our performance.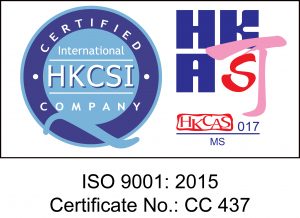 Our Quality Policy is based on the following fundamental principles:
fully identifying and addressing our Clients' needs and what we have to do to fulfil them;
identifying potential errors and taking necessary action to eliminate them; and
ensuring that everyone understands how to do their job, right, first time.
Our management seeks to maintain continuous improvement against objectives determined, set and monitored at regular Management Reviews.
Our Quality Policy is made available to our people to ensure they understand what is expected of them in terms of performing their duties efficiently and effectively – reinforced through ongoing training and professional development.
We regularly review this policy, and the manner in which we provide our services, to ensure those services are provided to the highest achievable quality in the most cost effective and timely manner for the benefit of our Clients.
BKAsiaPacific (Hong Kong) Limited and BK SURCO Limited are accredited with ISO 9001:2015 quality management system standard in respect of their professional services of Commercial and Contract Management, Dispute Resolution, Project Management (which includes Planning and Programming/Scheduling), Quantity Surveying and Training and Professional Development.
BK's operations in Malaysia and Philippines are separately accredited with similar quality management system standards.