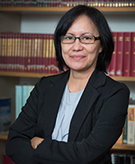 Mila Victorino
BSc Civil Engineering, BSc Sanitary Engineering, PICQS
Senior Manager,
BK Philippines Incorporated
Quantity Surveyor, Registered Civil Engineer
Key experience:
33 years in
construction industry
33 years experience in the construction industry on projects in Cambodia, Dubai, Mauritius, Philippines and Seychelles.
15 years experience in cost engineering, construction estimation, project operation and scheduling
15 years working experience with contractor in cost engineering estimation, operation and scheduling. Through these activities, has gained an in depth working knowledge in detailed cost analysis, quantity and cost estimation and cost control of construction projects. Also, involved in the preparation of material, manpower and equipment schedules, assessment of work accomplishment, preparation of payment certificate, evaluation of change orders and updating CPM/bar chart work schedule.
19 years experience in pre and post contract quantity surveying
19 years experience in all aspects of pre and post quantity surveying contract duties including estimating, cost planning, preparation of bill of quantities, coordination of tendering and award processes, evaluation of billings/valuations and variation orders and preparation of final accounts.
Senior Manager of BQ preparation and cost planning
On the basis of this experience and knowledge is senior manager of the preparation of bills of quantities, measurement and valuation of building and civil engineering works. Also responsible for the preparation of cost plans for various local projects, including hotels, residential buildings, commercial and mixed use developments and land development works, and provides cost and financial advice to clients.
Contact Mila Victorino