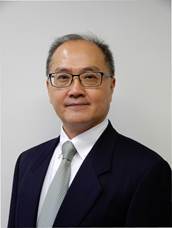 Liu, Tak Fai
BSc(Hons), MSc, FCIOB, FHKIE
Associate Director – Planning and Programming
BKAsiaPacific (Hong Kong) Limited
Chartered Builder/Construction Engineer
Key experience:
30 years in
construction industry
Over 30 years experience specialized in planning and programming of major infrastructural projects in Hong Kong and overseas, 19 years at executive or director level.
He served in major quasi-government organizations and international contractors in Hong Kong such as Hong Kong Airport Authority, Kowloon-Canton Railway Co (KCRC), Mass Transit Railway (MTR), Dragages et Travaux Public, Kumagai Gumi, Downer and Paul Y Construction Co (PYC).
His planning knowledge in construction works covers broadly marine works, soft and hard tunneling, deep foundations and excavation, subways, viaducts and bridges, works on slope and office and hotel buildings with curtain walling and deep basements.
Planning and
Programming
Head of the programming team in KCRC and MTR for West Rail, Kowloon Southern Link, Shatin-Central Link, Kwun Tong Line Extension and in PYC for various building and civil works projects.
His experience is in the development of master programmes, risk management, planning and managing interface issues throughout project phases from design inception through construction to commissioning, project controls, exploring and implementing delay mitigation measures, and handling delay claims. He developed the complex Master Programme of Shatin-Central Link and Kwun Tong Line Extension from design into construction stage. He took lead in the review of the Programme Section of the General Specification for Shatin-Central Link. His experience also extends to cover Government funding application, project status review with statuary bodies. He has also worked in collaboration with BIM specialists to exercise 4 D management of projects.
Contact
Liu Tak Fai